.

I purchase this Enfield No.5 Mk I, more commonly called a Jungle Carbine, from Southern Ohio Guns (
http://www.southernohiogun.com/
). These first two pictures were taken prior to cleaning it up. The entire thing was coated in cosmoline with a fair amount of surface rust and it looked as though it had been sitting in storage for a bit too long.

The stock is in good shape with only few small scratches and no factory repairs, though the finish is going to need some work to get it cleaned up so that the color of the wood shines through. The bore is actually shiny and the rifling looks good. The receiver does have some wear to the bluing and a few scratches by the electro-stenciled "No 5. Mk1".

While cleaning it, I took this picture to display the weight reducing cuts on the receiver that is unique to the No.5. If you find a Jungle Carbine that doesn't have these cuts, it is likely just a modified No.4 cut down to look like a No.5.

After cleaning it up and putting it back together, I ended up being pretty happy with the condition it is in. Admittedly when I first pulled it out of the box, I had my doubts. Fortunately what rust it had upon arrival was only on the surface and didn't leave any pitting.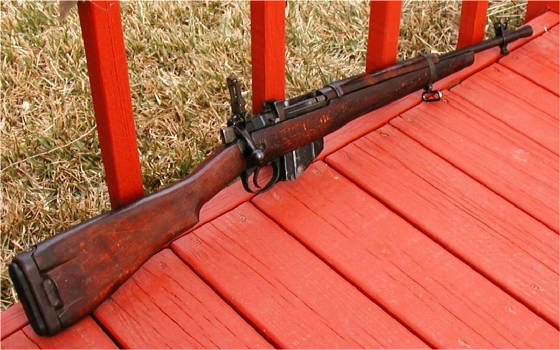 The No.5 Jungle Carbine began production in 1944 and was produced up until 1947; during this time 250,000 were produced. They remained in service with the British Armed Forces up until 1956 and saw action in World War II, the Malayan Emergency, and the Korean War. This one was manufactured in 1945.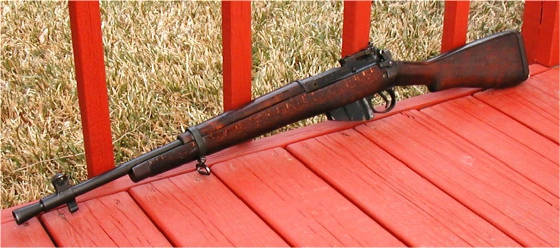 Though originally scheduled to be the successor of the No.4, the No.5 quickly fell out of favor with the British troops. They were notorious for having "wandering zeros" and soldiers often complained about the fierce recoil. Both are believed to have been caused by the lightening measures made to the receiver and the shorter barrel.

Along with the shortened barrel, the No.5 had a conical flash hider, a shortened fore stock, and a butt plate with a hard, rubber pad insert and a sling bar instead of the traditional brass or steal butt plate found on the previously built Enfields.
The No.5 had a modified MKI Singer sight as you can see in this picture. The elevation went only to 800 yards rather than 1200 yards of the site for the No.4.
.